Let's Talk...
Hot
Off The Press Color Of The Year For Your Home...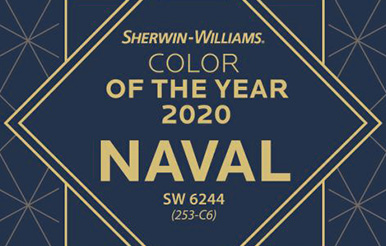 Learn more about the 2020 Color of the Year Naval SW 6244
Announcing Naval SW 6244, the 2020 Sherwin-Williams
Color of the Year. A serene shade with a hint of opulence,
it works well with polished marble, gleaming metals, soft
leather and sophisticated patterns. Come navigate this
brave blue world and find a place to hang your stars.