Let's Talk

Hot

off the Press...
It's a Fantastic Time to Buy in South West Florida.
What a Great opportunity for you to live here!
The Naples Real Estate Market at a Glance presented by Michelle DeNomme, Your South West Florida REALTOR, GRI
The news this month is that Local Real Estate Brokers as well as National Economists are predicting a strong season this year. Broker Analysts agreed that factors that negatively impacted tourism and seasonal migration in 2016 like the February stock market slump, a low Canadian exchange rate, Brexit and Zika fears, and the presidential election are behind us now. The only obstacle left to overcome is irrational legacy pricing behaviors of some sellers. Our statistics show that realistic pricing is what is causing many homes to sell in 30 days or less.
The Naples market currently has an 8 month supply of homes for sale, which is up 40% over last year. Builders continue to provide more new home inventory making choices ery abundant for buyers. Interest rates are expected to increase twice in 2017, about a quarter point each time. Anticipation of this increase is expected to increase sales activity for the first quarter of 2017. One National Economist stated "If interest rates rise slowly, we may see a nice bump in home sales and mortgage availability as buyers see low interest rates slowly fading and banks have higher rates to buffer against risk".
The median sales price in Naples decreased 5% in November 2016 compared to November 2015. This decrease varies by price range and area, the price range under $300,000 saw no decrease in median closed price.
Click below to view the NABOR Report
I would be my honor to assist you and your friends and family with your real estate needs.
Feel free to contact me with any questions you may have by e-mail or by calling 239.404.7787.
I wish you and your family a very Happy New Year!
Michelle
Michelle's Reminders:
Don't forget about your Homestead Tax Excemption.
(Click the Article Title to View)
Click the Article Title to View)
Michelle's Food Picks of the Month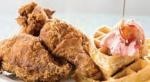 A| Chef Asif Syed of 21 Spices leads a three-course cooking class to
introduce foodies to the intricacies of Indian cuisine at 11 a.m. Monday, Jan. 16.
$55, reservations required. 4270 Tamiami Trail E. 919-8830.
It must be Naples,

It must be Extraordinary,

It must be...
Royal Harbor
|

Boating Community
1550 Mullet Lane
Royal Harbor
$3,692,000
Castillo at Tiburon
|

Golf & Resort Style Development
2834 Tiburon Blvd East, Unit 103
Tiburon Resort
$799,000
Castillo at Tiburon
|

Golf & Resort Style Development
2809 Tiburon Blvd East, Unit 103
Tiburon Resort
$749,000
Buyer Incentive at Closing,
contact Michelle today for details.